Stawell Gift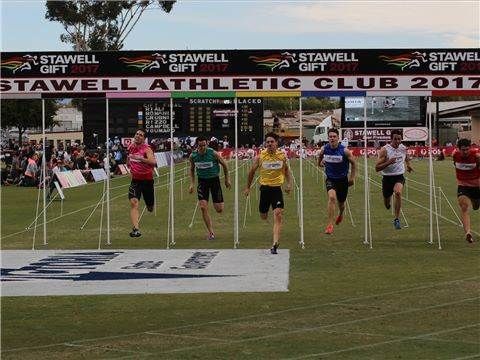 The Stawell Gift carnival is one of the world's most famous and prestigious professional race meetings.
Run on grass, athletes are handicapped according to form and ability, and start off varying marks accordingly. Athletes race as much for glory as prize money.
Hundreds of athletes compete over distances from 70 metre to 3200 metre for prize money of over $160,000.
The main race is the Stawell Gift which is run over 120 metre up a slight gradient, with the final being held on Easter Monday.
At Easter, Central Park is transformed into an athletics mecca, with the running lanes traditionally separated by ropes, and running through the famous finish gates which are iconic features of the Gift.